IMAGING BIOMARKERS ALLIANCE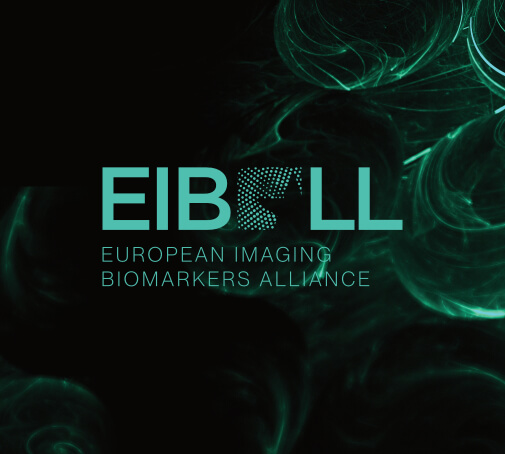 EIBALL
European Imaging Biomarkers Alliance.
The activities of the former ESR Subcommittee on Imaging Biomarkers, ESR Working Group on Personalised Medicine and ESR-EORTC Working Group were merged into EIBALL to facilitate imaging biomarker development, standardization and promote their use in clinical trials and in clinical practice by collaboration with specialist societies, international standards agencies and trials organisations to develop a network of excellence.
EIBALL has set itself the following Objectives:
Coordinate all ESR activities concerning imaging biomarkers
Prepare an inventory of all activities and projects in the field of imaging biomarkers where the ESR is involved
Serve as a tool box that provides information about current projects, centres involved in clinical trials and educational activities
Define possible imaging biomarkers in different human body regions; oncologic as well as non-oncologic
Establish a functional biomarker profile that is current and relevant through the development of an online inventory of biomarkers
Enable and encourage the clinical use of biomarkers by setting standards for data acquisition and image processing
Closely collaborate with EIBIR to maintain an updated list of European centres of excellence (core institutions) for the implementation and clinical validation of imaging biomarkers
Closely collaborate with the EORTC (European Organisation for Research and Treatment of Cancer) and its Imaging Group with regard to the inclusion of radiologists in multicentre trials and the development of a biomarker inventory
Closely collaborate with QIBA (technical validation synergies) to avoid duplication of development and EORTC (biological validation) to coordinate strategies, find complementarity, and benefit from synergiess
The EIBALL Subcommittee held one session at ECR 2023. It can be accessed online via the ESR's Premium Education Package.
TEAMWORK MAKES THE DREAM WORK
EIBALL collaborates with the Quantitative Imaging Biomarkers Alliance (QIBA). QIBA is an important part of the Radiological Society of North America's (RSNA) commitment to transforming radiology from a qualitative to a more quantitative science and to the improved patient care resulting from accelerated development and dissemination of new pharmacologic, biologic and interventional diagnosis and treatment approaches.